Webinar: Financing Trade Expansion: An Update on Changes to SBA Export Lending Programs
August 11, 2021 @ 2:00 pm

-

3:00 pm

Free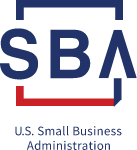 Presenter David Leonard, export finance manager for the SBA Office of International Trade stationed at the Atlanta U.S. Export Assistance Center (USEAC), will cover recent permanent changes to the programs and the impact on access to capital for exporting firms.
The three permanent changes this seminar will address are:
1. 51-percent US citizen or LPR ownership and management of operations is mandatory for SBA loan program eligibility.
2. ITL loans can now be used to purchase a business if the purchased business allows the applicant to start exporting or expands exporting capacity.
3. SBA fees on EWCP loans (working capital revolvers) have been reduced significantly encouraging -2 and 3-year maturities instead of 12-month maturity only.