TURNING CHALLENGES INTO OPPORTUNITIES: HOW NJ BUSINESS LEADERS ARE TACKLING THE HUMAN CAPITAL CRISIS WE ARE EXPERIENCING
May 19, 2022 @ 5:30 pm

-

8:30 pm

$41.50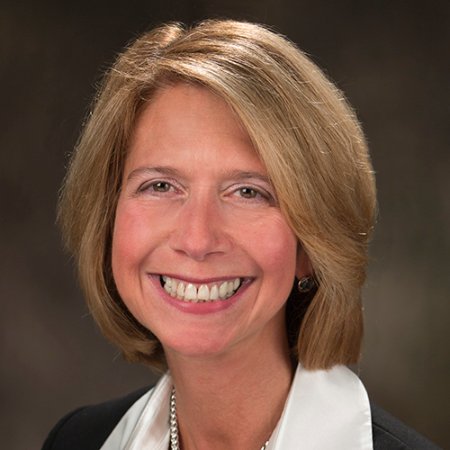 "Turning Challenges into Opportunities: How NJ Business Leaders are Tackling the Human Capital Crisis We are Experiencing."
presented by Michele Siekerka, Esq., President and CEO of NJBIA
"Top Management Night" PDM at 5:30pm, Thu., 19th May
Also featuring ASCM GNJ Board of Directors' election.
The workforce crisis is real- people are not returning to work for many reasons; lack of reliable childcare, fear of COVID, still available stimulus monies and unemployment benefits, lack of desire to perform prior functions or return to the office, skill gaps and the "earlier than expected" 4th technological revolution.
Michele will set a "state of the case" and present us with a few questions for small group table discussions that will then be shared with the goal of driving action items that can turn challenges into opportunities.
Questions:
How is the human capital crisis affecting you in real time?
Are you surveying staff on their needs/concerns?
Does your business/organization culture – if you have one- help or hurt your current employment challenges? Are you pivoting your business model in any way to address workforce stated needs/concerns?
How is technology playing an increasing role in your ability to deliver products and services?
What resources do you need to enable and empower your COVID recovery in this area?
Keywords: challenge, human capital, opportunity
Challenge – a call to take part in a contest or competition.
Human capital – the skills, knowledge, and experience possessed by an individual or population
Opportunity – a set of circumstances that makes it possible to do something.
Source: Oxford
Speaker Biography
Michele Siekerka, Esq. has served as the President of the New Jersey Business & Industry Association since October 2014. Since that time Michele has led the organization in expanding NJBIA's voice on critical policy issues impacting New Jersey businesses, while also expanding member services and resources.
An attorney by trade, Michele's background includes serving as the president and CEO of the Mercer Regional Chamber of Commerce, senior legal counsel and vice president of human resources with the Automobile Association of America and as a partner in a Mercer County law firm.
Michele's leadership has been recognized through her inclusion in Power and Policymaker list rankings by Insider NJ, Politicker NJ and NJ BIZ, as well as being cited as one of the 17 People to Watch in 2017 by the Bergen Record. She was also among NJ Biz's 2015 Best 50 Women in Business. A Robbinsville resident, Siekerka earned a BA in Political Science and German from Rutgers University and a JD from Temple University School of Law.
https://www.linkedin.com/in/michele-siekerka-esq-245816a8/
Agenda
5:30pm – Networking
6:00pm – Presentation
6:50pm – Q&A
7:00pm – Dinner
7:45pm – Chapter Announcements & BOD election
8:00pm – Closing Remarks
Menu: pizza & cold antipasto; house salad w/balsamic vinaigrette & creamy blue cheese; farfalle rustica (sausage, roasted peppers & eggplant in a lite tomato sauce); penne in a pink vodka sauce; pollo francese (chicken dipped in egg & sauteed in a white wine & lemon sauce); pollo parmigiana; mixed vegetables sauteed in garlic & oil; coffee, tea & soda; assorted desserts, cookies & fresh fruit. Buon appetito!
Registration Fee: REGISTRATION REQUIRED: $41.50 ASCM Members; $46.50 public; registrations after 12:00 PM on 5/17 $15.00 surcharge, meal not guaranteed.
Location: The Columbia Inn, 29 Main Road, Montville NJ 07045